otomo autonomous robot
powered by
ros
, so it can autonomously explore unknown environments, create maps and navigate. sensors: 2d lidar, rgb+depth camera, imu, odom, ceiling camera, 1d sensor bar.
extremely modular and reconfigurable, _everything_ is usb connected (motor driver, sensor bar, power controller, lidar, imu, kinect, loudspeaker)
4S4P Lipo battery (41000 mAh) with onboard lipo charger, automatic charging and docking
2ghz 4core arm64 booting from ssd
pir and ir collision sensor bar on front (we have black cats)
internal poe splitter, for use with single ethernet cable as "umbilical". robot can also charge from poe
rgb/depth camera is 180° rotateable (front to back) via servo to gain pan/tilt
can suspend to 90μA standby with linux controllable timed wakeup
connect-less manual control via evalink
It's a little beat up because i regulary modify it to try some new sensor or software.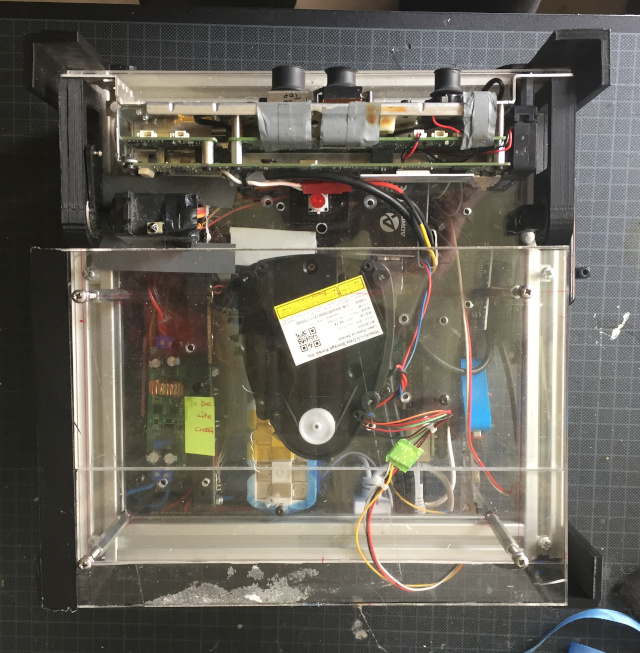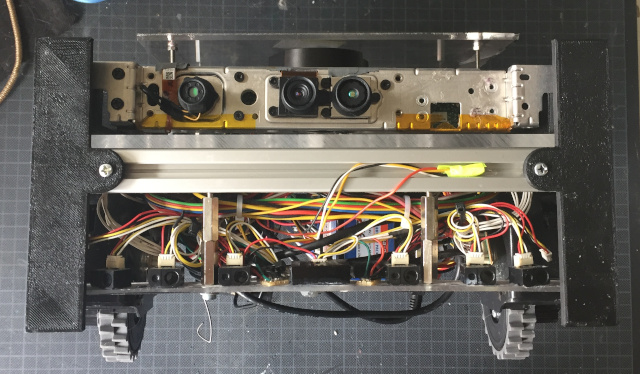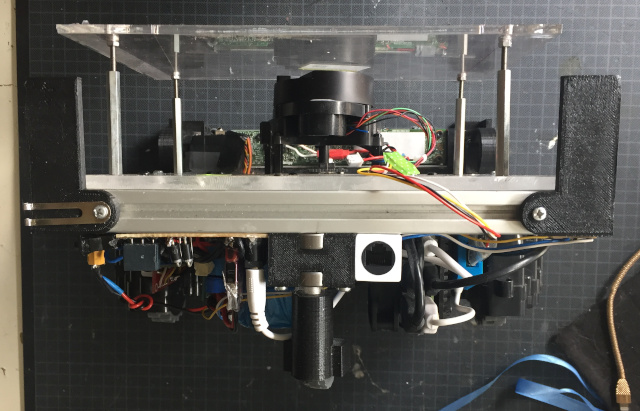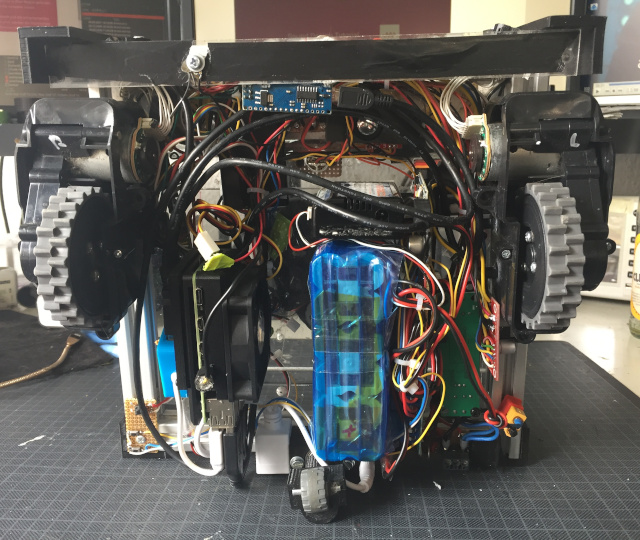 home
⎆
top